March 20, 2015 at 4:34 PM PDT
Looking Back at Hollywood Glamour
In Shadows and Light
The iconic glamour portrait from the Golden Age of Hollywood has become almost a calling card of the young ingénue actresses of the time. Originally conceived to create a fantastical image of glamour and wealth during The Great Depression, stars were soon clamoring to sit for portraits with photographers such as George Hurrell, Robert Coburn and Clarence Bull. Lit in such a way that it often created a chiaroscuro effect of shadows dancing across the face, Hurrell described the precise technique as, "working with shadows to design the face instead of flooding it with light."
Though they were taken in the days before Photoshop, the final product was still heavily edited, usually through negative retouching, air brushing or various darkroom techniques. Hurrell would sometimes outfit the lens of a camera with nylon stocking fabric to give a hazy effect. Most importantly, perhaps, was the choice of lighting. Often very high-powered Fresnel lamps were employed that would create soft shadows on the subject's face. All of these details, plus the eye of the photographer and the skill of the model created some of the most beautiful imagery that, to this day, conjure up a distinct moment in Hollywood history—through shadows and light.
Enjoy this gallery of some of Hollywood's most glamorous women from the 1920s through the 1950s.
Ann Sothern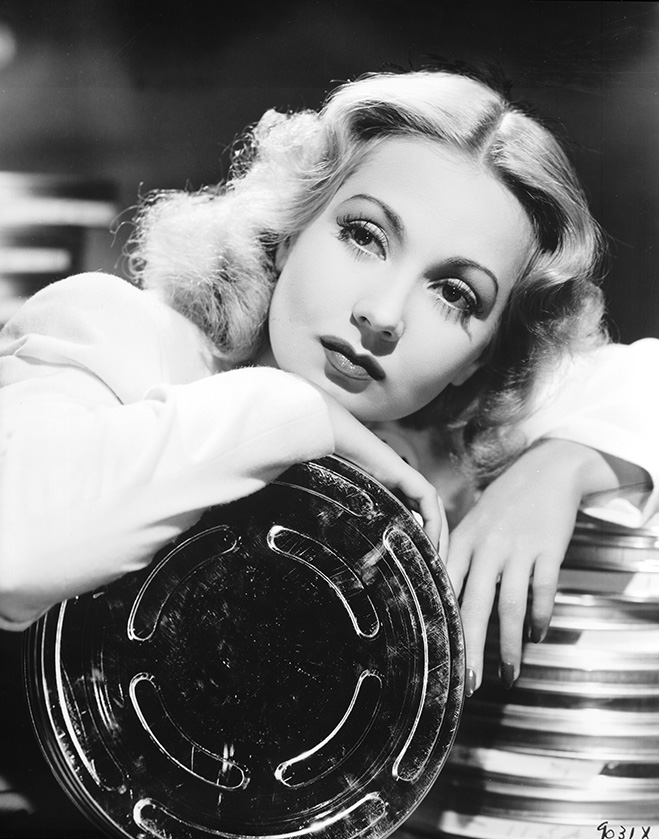 Anna May Wong
Audrey Hepburn
Barbara Stanwyck
Bette Davis
Cyd Charisse
Dolores Del Rio
Donna Reed
Dorothy Dandridge
Elizabeth Taylor
Ethel Waters
Ginger Rogers
Gloria Swanson
Hedy Lamarr
Joan Crawford
Katharine Hepburn
Lauren Bacall
Lena Horne
Lucille Ball
Lupe Velez
Marilyn Monroe
Maureen O'Hara
Merle Oberon
Myrna Loy
Olivia de Havilland
Ruby Dee
Win Min Than