April 7, 2015 at 12:00 PM PDT
Happy Birthday, Russell Crowe!
Star and Director of upcoming "Water Diviner"
Today we're wishing a Happy Birthday to an A-lister who can now check "director" off his bucket list, along with winning an Academy Award (Gladiator), having a star on the Hollywood Walk of Fame and being in rock band. Hey, he even co-owns an Australian rugby team! Russell Crowe turns 51 today we thought it'd be fun to take a look back at some of Crowe's work featured in the Warner Bros. Library.
Widely considered to be the film that put him on the Hollywood "map," Crowe played rule-bending, violent L.A. cop "Bud" White. The neo-noir movie was a huge hit with audiences and Roger Ebert himself awarded it four stars and named it the best film of the year.
This fun relationship movie chronicles a couple's bittersweet makeup and breakup (and makeup and breakup some more) cycle and stars Crowe before he was a known bad boy and also co-stars Salma Hayek as his equally indecisive partner.
In Proof of Life, Crowe plays a hostage negotiator hired to extract the husband of Alice Bowman (played by Meg Ryan) from the jungles of South America. His job becomes all the more complicated as he and Alice develop an attraction to each other.
Crowe stars as a cynical CIA veteran with Leonardo DiCaprio in the war on terrorism, where motives are questioned and everyone's loyalty is second-guessed.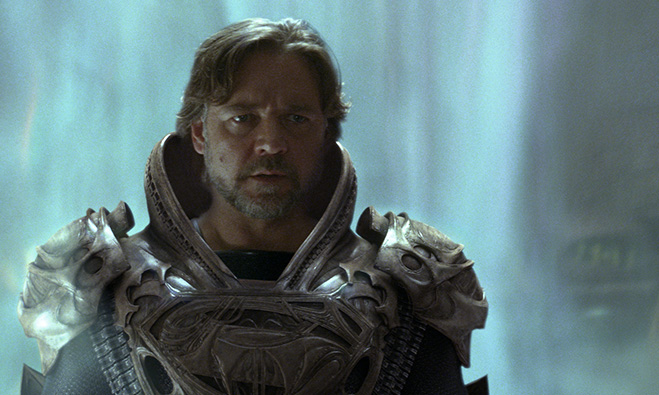 As Superman's biological father, Kryptonian Jor-El makes the heart wrenching decision to send his infant son to Earth as their home planet faces imminent destruction in Man of Steel.
Winter's Tale was written and directed by Akiva Goldsman, who also wrote A Beautiful Mind, for which Crowe was nominated for Best Actor at the 2002 Academy Awards.