June 4, 2015 at 12:10 AM PDT
#TBT: Angelina Jolie
Happy 40th Birthday!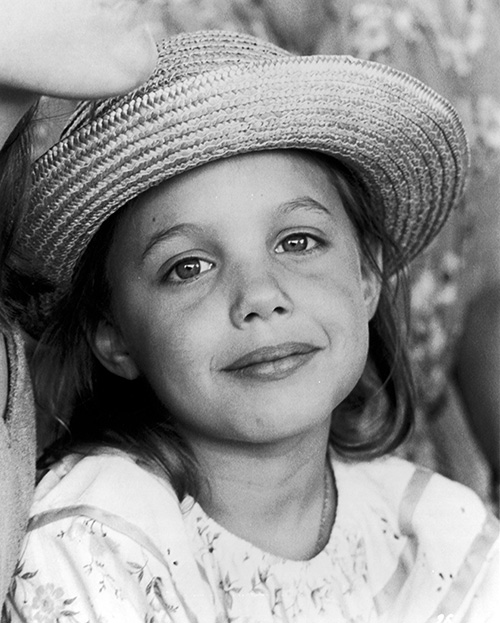 Today we're wishing actress, activist, filmmaker and mother Angelina Jolie a very happy 40th birthday. This Throwback Thursday photo comes from her acting debut in the film Lookin' to Get Out, a 1982 comedy starring her father Jon Voight, Ann-Margret and directed by Hal Ashby. Jolie, just seven years old at the time, appears in one scene towards the end of the film as Ann-Margret's daughter. (To see more photos of seven-year-old Jolie, click through to the title page.)
Jolie has of course gone on to become one of the world's best-known faces. She has won Oscars for her performances in Girl, Interrupted and Changeling, as well as several Golden Globes. She is well-respected for her humanitarian work and has served as an ambassador to the United Nations High Commissioner for Refugees and was promoted to the position of Special Envoy in 2012. We hope that today this mother of six enjoys a well-deserved day off!