June 29, 2015 at 4:59 PM PDT
WB Comic-Con 2015 Bags Unveiled
13 Coveted Styles to Collect
Sling it over your shoulder, wear it back-pack style, or even it stitch it into a dress when the convention is over! Warner Bros. Entertainment and Comic-Con International have teamed up to unveil these 13 highly collectible bags that will help tired convention-goers stash their swag at 2015's International Comic-Con.
More than 130,000 bags have been produced to hand out to fans on the convention floor. The bags were designed by Warner Bros. Worldwide Television Marketing and feature double-sided artwork, with the all-new Comic-Con 2015 official design on one side, while the other side highlights titles from WB's television line-up.
Take a sneak peek through our photo gallery of the bags here. And don't forget to follow @warnerbrostv on Twitter for all your official WB Comic-Con news (hashtag #WBSDCC)!
The 100
Arrow
The Flash
Gotham City's Heroes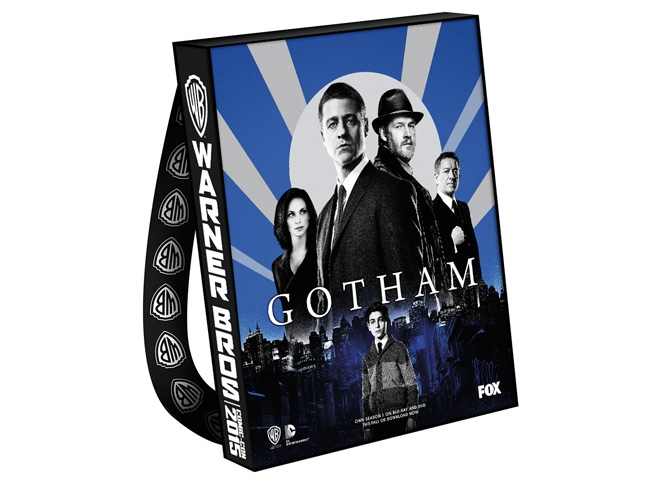 Gotham City's Villains
Lucifer
The Originals
Supergirl
Supernatural
Teen Titans Go!
The Vampire Diaries
Vixen
Batman Unlimited: Monster Mayhem