July 26, 2015 at 12:01 PM PDT
Celebrating Sandra Bullock
America's Sweetheart Turns 51
Born on July 26, 1964 Sandra Bullock, who was often called "America's Sweetheart" (no easy feat when you consider she was raised in Germany for 12 of her childhood years), has grown to become one of the highest-paid and most successful actresses in the business.
A cheerleader and drama student at her Arlington, Virginia high school Bullock went on to study drama at East Carolina University, before moving to Manhattan in 1987 where, like thousands of would-be actors, she spent her time bartending and waitressing in between auditions.
Throughout the late '80s, Bullock kept busy with small roles in television and indie films, but it wasn't until 1993's Demolition Man (with Sylvester Stallone and Wesley Snipes) that the tide turned forever. In fact, her supporting role in Demolition Man was also her first job within the Warner Bros. family, to which she has returned more than a dozen times since, including two Academy Award nominated performances (winning one of those "Best Actress" Oscars for The Blind Side) in the last six years.
One of the most powerful women in the entertainment industry today—as both actress and producer—Sandra Bullock remains one of a kind. Enjoy this pictorial look back through the years as we celebrate Sandy's 51st birthday today!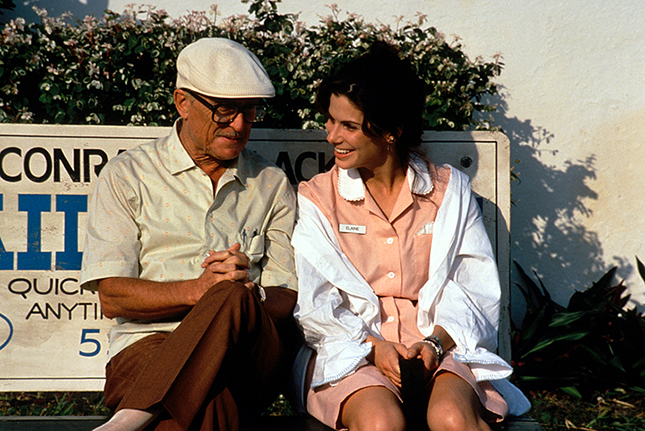 Next up for Sandra is the political dramedy, Our Brand is Crisis, in which she stars opposite fellow Oscar winner Billy Bob Thornton. This Warner Bros. Pictures film hits theaters October 30.