January 5, 2016 at 3:19 PM PST
Winter 2016 TV Premieres
A Cure for the Doldrums
The holidays are behind us and there's a long, long, looooong stretch of the winter blahs ahead. Isn't it nice to know that in the dark days and nights of January and February we can all still look forward to our favorite programs coming back on the air? It's kind of like the gift-giving never ended! Here's a round-up of what's coming back to your screens in the coming weeks. Happy New Year!
Supergirl
Mondays, 8/7c on CBS
Supergirl came back to Earth on January 4, but if you missed it, don't worry, you can still catch up by watching full episodes online at the official site.
The Bachelor 
Mondays, 8/7c on ABC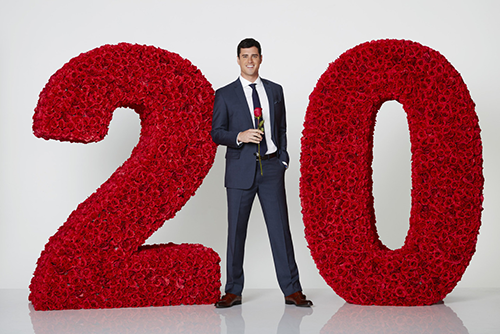 Bachelor Ben Higgins is searching for his one true love on the milestone 20th season of The Bachelor, which premiered January 4 on ABC. See all the drama go down on the official site!
2 Broke Girls
Wednesdays 8/7c on CBS
2 Broke Girls moves to a new night! You can now catch Max and Caroline on Wednesdays!
Mike & Molly
Wednesday, January 6, 8:30/7:30c on CBS
Mike & Molly and the whole extended family are back for the Season 6 premiere. Watch Melissa McCarthy and Billy Gardell reveal what's coming up this season!
 
Shameless
Sunday, January 10, 9ET/PT on Showtime
William H. Macy returns as Frank Gallagher in the Season 6 premiere of Shameless. Macy won the 2015 Emmy for Outstanding Actor in a Comedy Series for his portrayal of this addicted, Chicago single father.
 
MADtv 20th Reunion
Tuesday, January 12, 9/8c on the CW
The gang is getting back together to celebrate the 20th anniversary of MADtv! You can also stream some of MADtv's funniest episodes for free on CW Seed!
iZombie 
Tuesday, January 12, 9/8c on the CW
We're all dying in anticipation for Liv and the whole iZombie cast to return on January 12! In the meantime, catch up with free, full episodes on the CW's official site!
Pretty Little Liars 
Tuesday, January 12, 8/7c on Freeform (formerly ABC Family)
Things are gonna get good when PLL returns January 12! What do you think will happen now that the girls are five years forward?
The Flash
Tuesday, January 19, 8/7c on the CW
Don't worry, the wait will go by in a...(you know the answer).
Arrow
Wednesday, January 20, 8/7c on the CW
Oliver Queen/Arrow returns to fighting crime on January 20. Not a moment too soon.
Supernatural
Wednesday, January 20, 9/8c on the CW
We can hardly wait for January 20 so Jensen Ackles and Misha Collins can get back to creating that famous on-screen chemistry they were so richly rewarded for at the 2015 Teen Choice Awards.
The 100
Thursday, January 21, 9/8c on the CW
Season 3 is finally here! Watch the extended trailer to get yourself psyched up for January 21.
DC's Legends of Tomorrow
Thursday, January 21, 9/8c on the CW
These outcasts have one chance to become DC's Legends of Tomorrow. It's an all-new program on the CW!
Lucifer
Monday, January 25, 9/8c on Fox
Lucifer is the original fallen angel who has become ever-so-bored with his duties as the Lord of Hell so he's mixing it up in Los Angeles. Love, demons, murder...and a piano bar. Lucifer will have you burning for more.
The Vampire Diaries 
Friday, January 29, 8/7c on the CW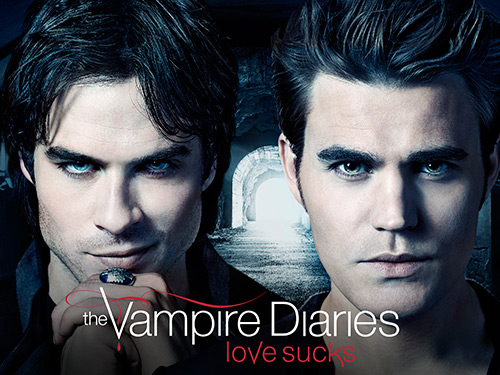 Mark your calendars! The Vampire Diaries returns with new episodes on a new night in 2016! Fridays have never looked better.
The Originals 
Friday, January 29, 9/8c on the CW
Vampires aren't the only preternatural creatures on the move to Fridays. Werewolves can now be found on Friday nights as well. The Originals will return with new episodes on Friday, January 29 on the CW.
11.22.63
Monday, February 15 on Hulu
"On November 22, 1963, three shots rang out in Dallas, President Kennedy was killed, and the world changed. What if you could change it back?" Based upon the bestselling novel written by Stephen King and starring a terrific ensemble cast embodying deeply complex characters, 11.22.63 hurtles viewers deep into the unpredictable darkness of the American dream.
Major Crimes
Monday, February 15, 9/8c on TNT
Major Crimes will be back on the case Monday, February 15.
Fuller House 
Friday, February 26 on Netflix
Reunite with the Tanner family (and Kimmy Gibbler!) when Fuller House debuts on Netflix this February! Set aside time for a good old fashioned binge watch!
Blindspot
Monday, February 29, 10/9c on NBC
More clues and more answers await when Blindspot returns February 29 on NBC.