November 28, 2016 at 10:05 AM PST
"Mad Max" High Octane Collection
Revisiting the World of Mad Max
As the Mad Max High Octane Collection arrives on Blu-ray December 6, including the much-anticipated Mad Max: Fury Road—Black & Chrome Edition (a black-and-white version of last year's six-time Oscar winning film Mad Max: Fury Road), we thought we'd take this opportunity to pull back the curtain on creator/director George Miller's groundbreaking franchise with some photos and videos covering the spectrum of the Mad Max films. But first, check out these videos about Mad Max: Fury Road—Black & Chrome Edition, featuring Miller discussing the new version and a clip that'll give you a taste of the look-and-feel he was after.
And with that, take a walk with us now as we journey through the images and video of George Miller's Mad Max universe.
Mad Max
Made for a paltry $400,000 (Aussie dollars) and with no star-power attached to it (this was only Mel Gibson's second film), Mad Max exploded at the box office raking in close to $100 MILLION around the world. For 20 years the film held the record as the most profitable film of all-time (before being surpassed by The Blair Witch Project).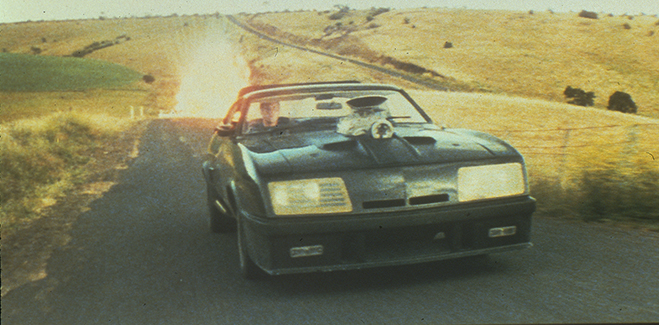 The second installment of the Mad Max series was simply Mad Max 2 or Mad Max 2: The Road Warrior around the world, but, in the States, Warner Bros. simply went with The Road Warrior at the time of its original theatrical release.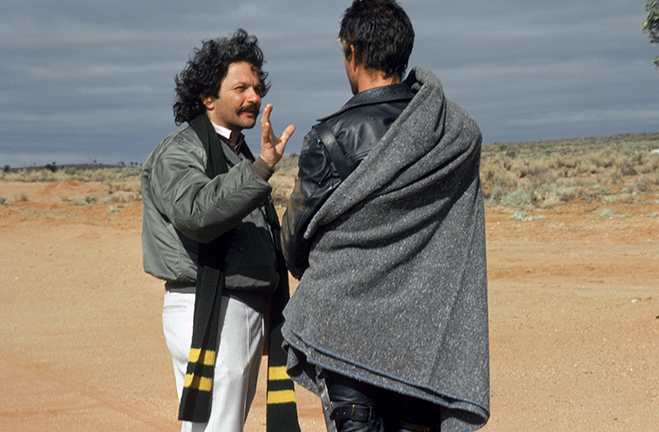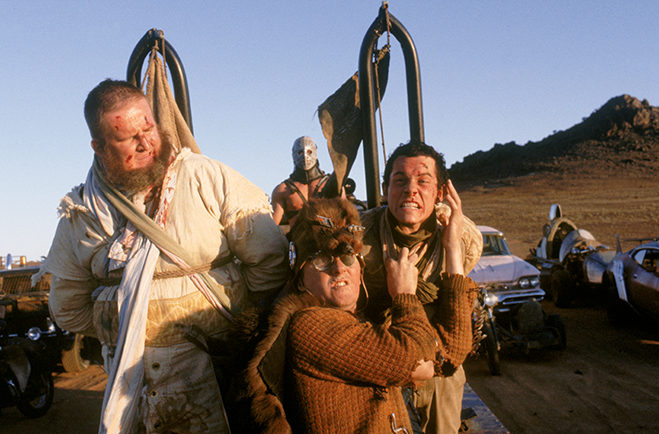 Taking place 15 years after the end of The Road Warrior (but only five years in real-life), Mad Max: Beyond Thunderdome was another box office smash with Mel Gibson's Max clashing with an evil queen played by music legend Tina Turner in her first starring role. 
After 30 years, George Miller returned to the Mad Max universe with this global box office blockbuster that won six Academy Awards while being nominated for four others, including "Best Picture." Tom Hardy took the title role made famous by Mel Gibson and Charlize Theron brought an electrifying female hero into the mix as Imperator Furiosa.