January 6, 2017 at 2:22 PM PST
Revisiting "Singin' in the Rain"
Two Theatrical Screenings in January
With last week's passing of screen icon Debbie Reynolds, this month's two-day theatrical screening of the 1952 classic musical comedy Singin' in the Rain takes on even more meaning. Being shown in select theaters around the country on January 15 and 18, courtesy of Fathom Events, Turner Classic Movies and Warner Bros. Entertainment, we thought this would be a good time to revisit the film that has only grown in popularity and legendary cinematic status since its initial release 65 years ago.
The humorous tale of the movie industry moving from the Silent era to the world of the "Talkies" in 1920s Hollywood is bolstered by the dancing magic of Gene Kelly, Donald O'Connor, Cyd Charisse and the teenage newcomer Debbie Reynolds, who had no dancing experience coming into the film. 
At the time of its release, the film did solid business and Donald O'Connor won the "Best Actor" Golden Globe for his memorable performance as Cosmo Brown, Jean Hagen received a "Best Supporting Actress" Oscar nomination for her turn as the abrasive-voiced silent film star Lina Lamont, and the screenplay writing duo of Betty Comden and Adolph Green won for their work at the Writers Guild of America Awards. But through the decades the film has become nothing less than a celluloid triumph among critics and fans alike, and is ranked #5 on the prestigious AFI's 100 Years...100 Movies list, behind only Citizen Kane, The Godfather, Casablanca and Raging Bull.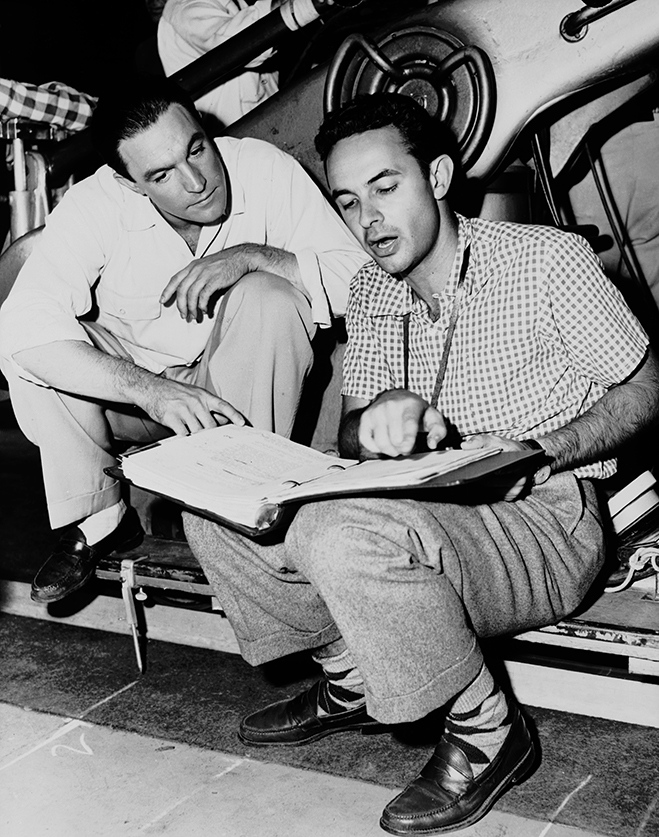 But it wasn't all wine and roses on the set for Reynolds and O'Connor who braved their co-star and—along with Stanley Donen—the film's co-director Gene Kelly's somewhat tyrannical attitude during filming. Although Reynolds would go on to praise Kelly for teaching the then-teenage newbie a lesson that would enable her to carve out a successful career herself, saying, "[Gene] is a perfectionist and a disciplinarian—the most exciting director I've ever worked for. And he has a good temper. Every so often he would yell at me and make me cry. But it took a lot of patience for him to work with someone who had never danced before. It's amazing that I could keep up with him and Donald O'Connor." She noted that Kelly "made me a star. I was 19 and he taught me how to dance and how to work hard and be dedicated." She also said that "making this movie and surviving childbirth" were the two hardest things she had done in her life.
Debbie Reynolds (1932-2016)
Debbie Reynolds was first discovered by talent scouts from both Warner Bros. and MGM at the 1948 Miss Burbank contest. According to the 2006 book, Leading Ladies, both studios wanted to sign her and flipped a coin. WB reportedly won the coin toss, and she was with the studio for two years, until 1950, when Warner Brothers stopped producing musicals and she moved to MGM. Ironically, all of Reynolds' MGM films, including Singin' in the Rain and her Oscar-nominated performance in 1964's The Unsinkable Molly Brown, are now part of the Warner Bros. Film Library.
Upon the death of her daughter Carrie Fisher one day earlier on December 27, while planning her funeral at her son's house Reynolds reportedly said, "I miss her so much, I want to be with Carrie." Hours later, she herself died of a stroke. Debbie Reynolds was 84. 
With Reynolds' death, Rita Moreno, who played the part of Zelda, is the last surviving star of this Hollywood classic.
Tickets for the January 15 and 18 theatrical screenings of Singin' in the Rain are available now