February 26, 2018 at 10:51 AM PST
What's New & Coming Soon
2018 TV Updates
If you're coming off a two-week Olympic high and aren't quite ready to head back to the same-old, same-old television, well, settle into your sofa because the mid-season premieres are here! Here's a look at what's coming to a TV (or laptop, if you prefer) very soon.
Premieres Tonight at 9:30/8:30C on CBS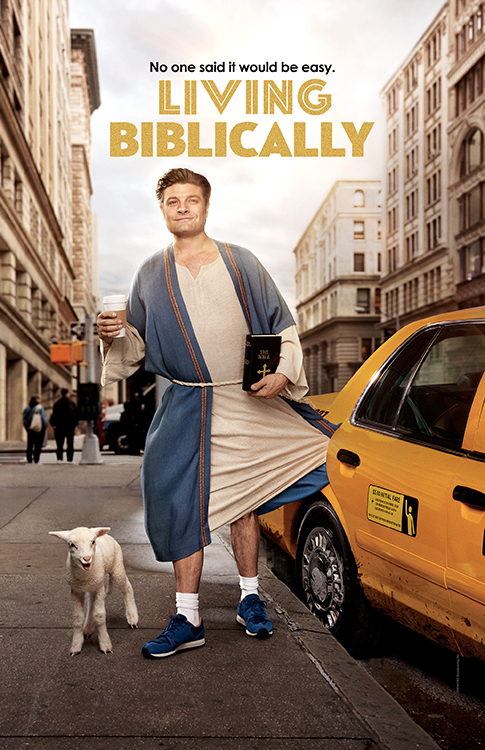 A modern-day man who finds himself at a crossroads in his life, Chip Curry decides to live strictly in accordance with the Bible. As he begins his spiritual journey toward a more moral life with the help of his wife and friends, Chip wonders if he'll be able to take a page—or every page—out of the Good Book and if the effect will be of Biblical proportions.
Wednesday, March 7 at 9/8C on the CW
The cure for dying is...living! Stella (Lucy Hale) has spent the last eight years living like she was dying (because she was) but now cured, the former patient must suddenly face the long-term consequences of the "live in the moment" decisions she made, including marrying a total stranger.
Sunday, March 11 at 10/9C on ABC
When his career is ruined by scandal, superstar magician Cameron Black has only one place to turn to practice his art of deception, influence and illusion—the FBI. Using every trick in the book and inventing new ones, he will help the government catch the world's most elusive criminals while staging the biggest illusions of his career.
Tuesday, March 27 at 9:30/8:30C on ABC
Splitting Up Together stars The Office's Jenna Fischer and Nashville alum Oliver Hudson as a newly divorced couple embracing the unconventional as they co-parent their children by trading residences each week. The pair will alternate between one living in the main house and the other in the garage apartment as they also adjust to being single for the first time in years.