September 6, 2018 at 6:19 PM PDT
Remembering Burt Reynolds
Celebrating a Legend Through Pictures
Today we lost one of the biggest box office stars of the 1970s and 1980s, when Burt Reynolds passed away at the age of 82. In a career that spanned over 55 years, he appeared in over 100 films and more than 50 television shows. Below are some photos and trailers to remind us of his talent and legacy.  
ANGEL BABY - 1961

Burt Reynolds, seen here with Salome Jens, made his feature film debut in Angel Baby.
 
ARMORED COMMAND - 1961

Burt's second film was the World War II drama Armored Command.
 

Deliverance featured one of Burt's best performances, and was nominated for four Academy Awards, including Best Picture. 

Burt on the set of Deliverance.
THE MAN WHO LOVED CAT DANCING - 1973

Burt played the outlaw Jay Grobart in the Western The Man Who Loved Cat Dancing. 

Burt was the #1 box office star when Hooper was released.

Hooper was the sixth highest-grossing movie of 1978.
 

Burt directed and starred in the gritty crime thriller Sharky's Machine.

Rachel Ward and Burt Reynolds on the set.
 

Burt and Goldie Hawn with some canine companions in the romantic comedy Best Friends.
 
​
Burt with fellow legends Dean Martin, Shirley MacLaine, Sammy Davis Jr., and Frank Sinatra in Cannonball Run II.
 

City Heat brought together two of the biggest stars of their era: Burt Reynolds and Clint Eastwood.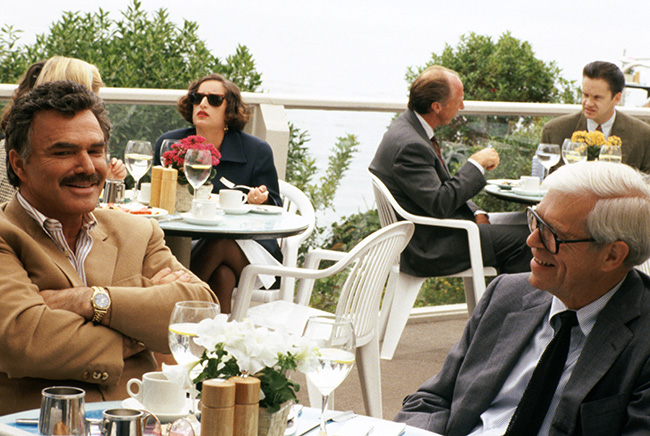 Burt (seated with film critic Charles Champlin) had a brief but memorable cameo as himself in The Player. Brion James and Tim Robbins can be seen in the upper right corner.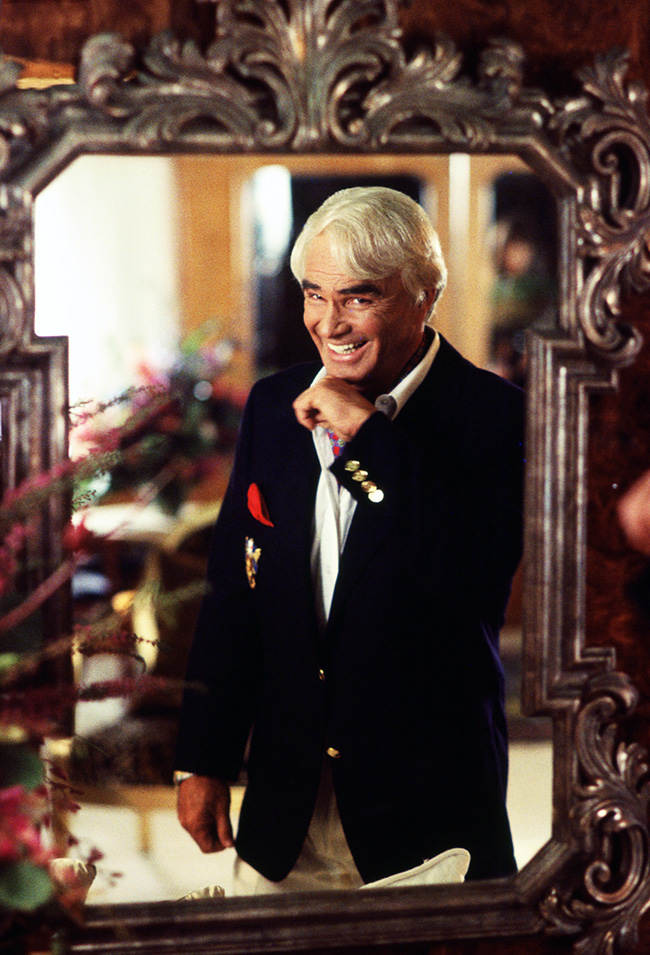 Burt played a corrupt congressman in the comedy Striptease. 
 

Burt, seen here between Ricky Jay and William H. Macy, played an adult film director in Boogie Nights.

Burt recieved a Best Supporing Actor Oscar nomination and won a Golden Globe for his performance in Boogie Nights.
 
Burt played the infamous Boss Hogg in the 2005 feature film The Dukes of Hazzard, inspired by the popular TV series. 
A musical legend and a movie legend: Willie Nelson and Burt Reynolds on the set of The Dukes of Hazzard.