January 9, 2019 at 1:31 PM PST
Lethal Weapon
Warner Wednesday: Film of the Day
It's "Warner Wednesday" and our film of the day is 1987's buddy-cop classic Lethal Weapon.
Directed by Richard Donner, the film raised the bar on the genre and introduced the world to arguably one of the best on-screen buddy-cop pairings in Hollywood history.
Mel Gibson, coming off of his third and final adventure as "Mad Max" Rockatansky in Mad Max Beyond Thunderdome (1985), stepped into the role of the suicidal cop Martin Riggs and delivered a tour-de-force performance. His 1987 portrayal of Riggs cemented his super-stardom and catapulted him to the Hollywood A-list.
Danny Glover, who's commanding presence was on display two years earlier in Steven Spielberg's adaptation of Alice Walker's novel The Color Purple (1985), caught the eye of Casting Director Marion Daugherty in the early stages of Pre-Production. Donner would ask Glover to play Roger Murtaugh, a cop, husband, father-of-three, and reluctant partner to Riggs. Glover brought warmth, humor and humanity to the role, and his performance further displayed his wide-range as an actor.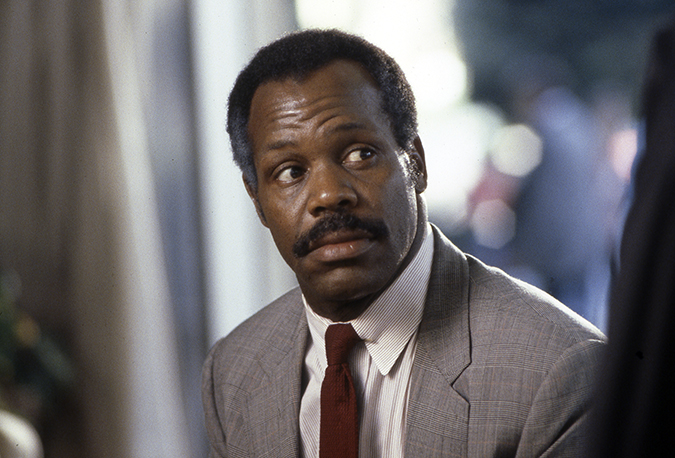 Director Richard Donner who had defined the superhero genre in 1978 with Superman: The Movie had just finished directing the kid-friendly adventure hit The Goonies in 1985, when he was approached with a unique script that presented a distinctly adult storyline. Lethal Weapon proved once again that Donner was a chameleon, as he commanded and defined another slice of cinema, setting the bar high for those who would follow.
Lethal Weapon was yet another pearl in the string of action film hits for Producer Joel Silver. He and Richard Donner would collaborate again as Producer and Director on the three Lethal Weapon sequels (1989, 1992, 1998) as well as Assassins (1995) and Conspiracy Theory (1997). Silver would also have an extended collaboration with screenwriter Shane Black too.
Lethal Weapon marked the debut of Shane Black. His unique voice and writing style would break industry norms and challenge the ideas of a writer's stature in Hollywood. Black would become one of the hottest screenwriters in town, landing seven-figure paychecks for his spec scripts. He would go on to write the WarnerMedia hits The Long Kiss Goodnight (1996) as well as the Joel Silver produced The Last Boy Scout (1991), Kiss Kiss Bang Bang (2005), and The Nice Guys (2016).
The success of the film, led to three sequels and a re-imagination of the story as a TV Series.
WHAT TO WATCH FOR: Gibson's and Glover's performances and chemistry together. Donner's deft handling of character and action. The film's climax on Hollywood Blvd.
WHAT TO LISTEN FOR: Mark Kamen and guitar superstar Eric Clapton's score.
TRIVIA:
In a rare turn for Hollywood, both Gibson and Glover would play characters 10 years older than their actual age. This proved beneficial for the studio as both actors would reprise their roles for three action-filled Lethal Weapon sequels over the next 11 years.
The pool shootout scene was filmed in the backyard of Richard Donner's home.
Tom Atkin's character Michael Hunsaker refers to a post-Vietnam War special unit called Shadow Company-- This is an inside reference to screenwriter Shane Black's (at the time) in-demand spec script Shadow Company (co-written by Fred Dekker) that was to be helmed by John Carpenter.
THE TITLE: "Lethal Weapon" is spoken in dialog at: 00:22:20.
EASTER EGG: The marquee on the Wiltern Theater at 00:28:40 features the title of another 1987 Warner Bros. film that featured Executive Producer Richard Donner.