January 7, 2015 at 3:59 PM PST
"The Wizard of Oz" Returns to Theaters!
Two-Day Nationwide Theatrical Release: January 11 and 14
Turner Classic Movies, Fathom Events and Warner Bros. Home Entertainment have joined forces to present the 1939 family classic, The Wizard of Oz, in more than 600 theaters nationwide on Sunday, January 11 and Wednesday, January 14. Each of the participating theaters will show the film twice on both days (2pm and 7pm local time).
Experience all of the familiar and now iconic characters—Dorothy, Toto, Scarecrow, the Tin Man, the Cowardly Lion, the Wicked Witch (and her battalion of flying monkeys)—in a larger than life way, on the big screen, in this special cinematic event. Make sure to get there on time as TCM host Robert Osborne gives a special introduction illuminating the history of this cinematic classic that has been an entertainment mainstay for the last 75 years.
Adapted from L. Frank Baum's timeless children's tale about a Kansas girl's journey over the rainbow, The Wizard of Oz opened on Aug. 15, 1939 and is ranked among the top 10 best movies of all-time. The film received five Academy Award® nominations, including "Best Picture" and captured two Oscars—"Best Song" ("Over the Rainbow") and "Best Original Score"—plus a special award was presented to the film's sixteen-year-old star Judy Garland for "Outstanding Juvenile Performance."
Click here to find the theater in your area and to buy tickets.
As an added bonus, those of us at Warnerbros.com have put together this little photo gallery of memorable moments from The Wizard of Oz to get you in the mood for your next stroll down the yellow brick road…
"Somewhere over the rainbow..."
There's a storm a-brewing...
"We're not in Kansas anymore"
"Are you a good witch or a bad witch?"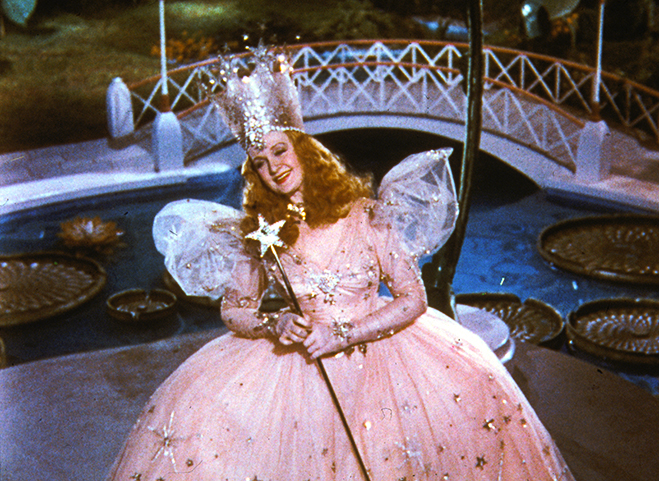 "We represent the Lollipop Guild..."
"Who killed my sister?"
"I don't have a brain"
"I am the king of the forrrreeesssttt"
The Yellow Brick Road to the Emerald City
The Emerald City..."Isn't it beautiful?"
"Nobody sees the Wizard"
Before texting, witches had to skywrite on their brooms
"I am the great and powerful Oz"
"Who goes there?"
"Give me those ruby slippers..."
"I'm here, Auntie Em..."
Who looked coolest in these uniforms?
Trapped in the castle...
A little fire for the Scarecrow
"I'm meelllttting..."
Meet the man behind the curtain
"Tap your heels together three times..."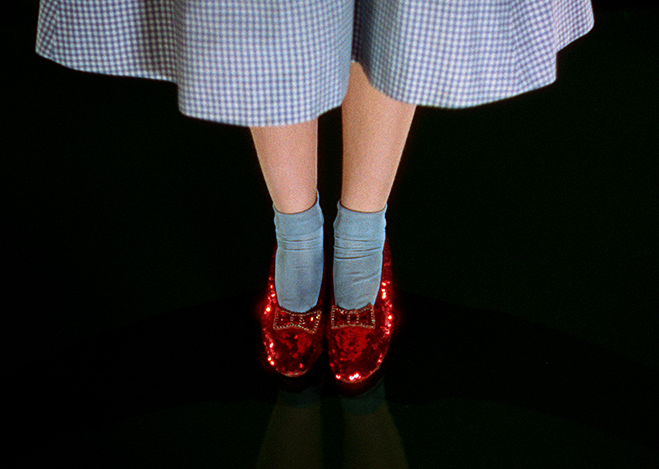 "And think to yourself, 'There's no place like home"