April 12, 2019 at 10:14 AM PDT
Warner Bros. Supports The Next Great Storytellers
WB Story Lab Showcases Students
Stories have the power to ignite imagination and empower voices. At Warner Bros., we believe in the power of storytelling and want to provide the next generation of storytellers with the skills they need change the world.
In partnership with Young Storytellers and the Los Angeles Unified School District, WB Story Lab, now in its second year, provided more than 1,300 sixth grade middle school students with a comic-book inspired curriculum that reinforces the core values of storytelling – confidence, empathy and creativity.
WB Story Lab students created superhero stories based on their own lives and unique experiences. Whether they're dealing with bullying, a tough exam or other stresses in their lives, students were encouraged to identify challenging experiences and examine how they can use their inner strengths to solve them.
Students who participated in the program recognized the importance of using their voices. One student shared: "[WB Story Lab] helped me express myself emotionally and creatively."
After learning how to craft their own stories, each student came away with an autobiographical comic book and their very own superhero story. More than 1,300 of these student-created comic books were then put on display in a showcase event at the Warner Bros. Studio Lot.
The students heard from speakers –including Warner Bros.' Executive Vice President of Corporate Communications and Public Affairs, Dee Dee Myers, L.A. Unified's Chief Academic Officer, Dr. Frances Gipson, and Grace Fulton and Jovan Armand from the cast of Shazam! – and enjoyed lunch, received DC Zoom and Ink comic books, posed with the Justice League and got a close-up look at the Batmobile.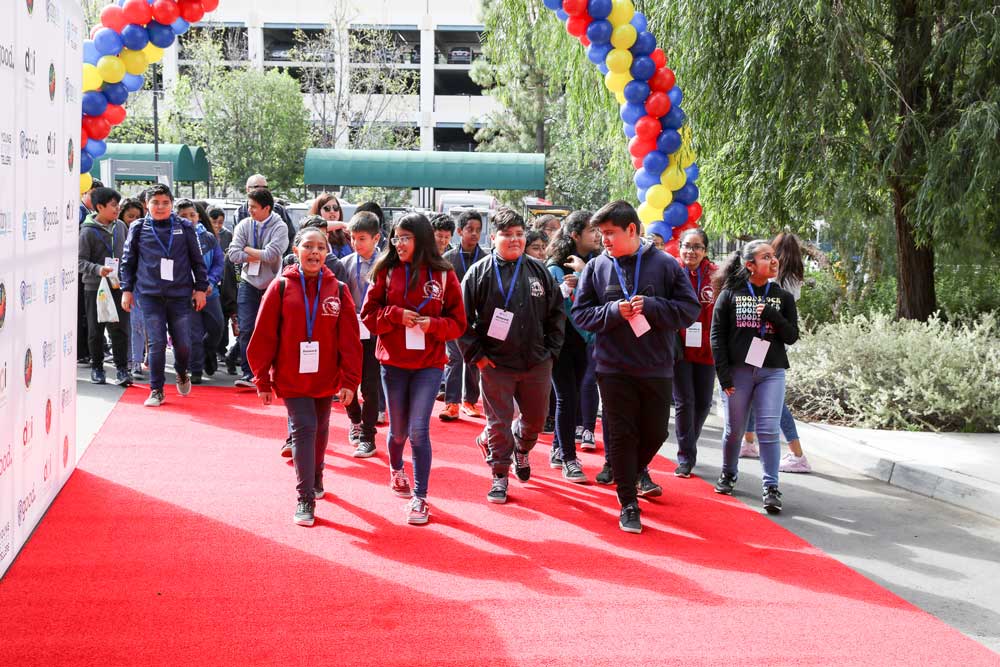 Pilar Alvarez, Young Storytellers' Education Director, saw firsthand the pride and confidence that students develop when they share their work. She recalled one student who confidently took her friends to look at her comic book. "It was really empowering for her to see a comic book cover she created in her class showcased on the Warner Bros. Studio Lot."
Students leave WB Story Lab knowing that although they might not wear a cape, they each have superpowers and important stories to share.
To learn more about Warner Bros.' commitment to empowering the next great storytellers, visit www.wbgood.com.