December 3, 2019 at 3:09 PM PST
75 years of "Meet Me in St. Louis"
Celebrating a Classic Through Pictures
One of the definitive musicals of MGM's Golden Age, as well as a holiday mainstay, "Meet Me in St. Louis" celebrates its 75th birthday this year. To commemorate this special 75th-anniversary event, "Meet Me in St. Louis" is returning to select theaters on December 8 and 11.
This classic piece of Americana, adapted from a series of nostalgic, semi-autobiographical magazine articles by Sally Benson (who later wrote "Viva Las Vegas"), was a lavish production shot in three-strip Technicolor. It was the third film directed by the great Vincente Minnelli, and this picture's massive success catapulted him to the front ranks of directors at MGM, where he would create several other masterpieces over a two-decade career at the studio. More importantly, "Meet Me in St. Louis" would become a signature role for Judy Garland, one which would cement her status as one of Hollywood's greatest talents.
To celebrate this beloved classic, here are some production, publicity, and behind-the-scenes images from the Warner Bros. archives.
The professional relationship between director Minnelli and Judy Garland soon turned personal, and they would marry in June 1945.
At Minnelli's insistence, eight Victorian homes were constructed from scratch on the MGM backlot for "Meet Me in St. Louis." This street, which would soon be fittingly dubbed "St. Louis Street," was used in countless other movies and TV shows until its unfortunate demolition in 1972.
Composers Hugh Martin and Ralph Blane received an Oscar nomination for "The Trolley Song," one of four in total that the movie received.
Listen to "The Trolley Song" below.
Margaret O'Brien, who plays 'Tootie' Smith, won the Academy Juvenile Award for being the "outstanding child actress of 1944."
Here is a stunning promotion from the Golden Age of movie exhibition. Even during World War II, gigantic displays like this one at New York City's Astor Theater were still found in America's large cities.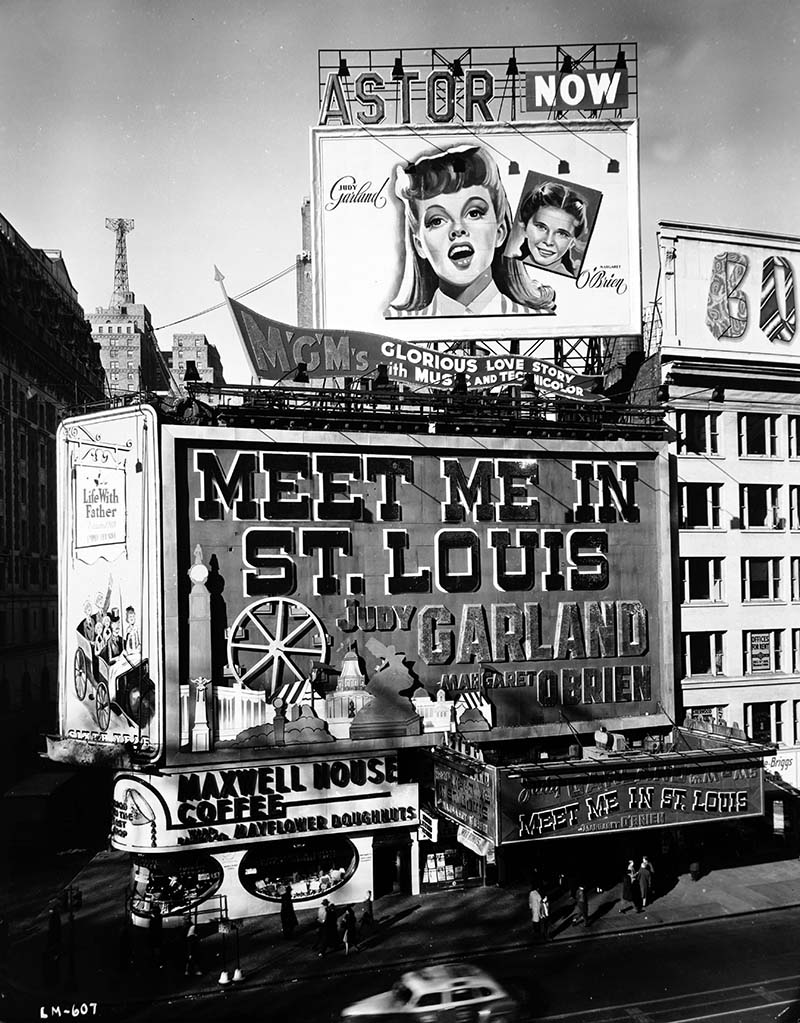 Get your tickets for "Meet Me in St. Louis" in select theaters near you on December 8 and 11. Watch the trailer below.