August 7, 2020 at 4:10 PM PDT
Pee-Wee's Big 35th Anniversary
View Rare Photos From This Comedy Classic
"
Pee-Wee's Big Adventure
" turns 35 years old on August 9!
When Pee-wee Herman's (
Paul Reubens
) idyllic world is destroyed by the theft of his fire-engine red bicycle, the pre-pubescent adult sets out on a manic cross-country odyssey to recover his most valued possession. Director
Tim Burton
makes his feature-film debut with this comic masterpiece.
A surprise hit in the second half of Summer 1985, it delighted audiences young and old with its childlike innocence and quirky humor, and continues to do so three and a half decades later. Not only did it introduce
Paul Reubens' creation, Pee-Wee Herman, to the masses; it also marked the feature directorial debut of Tim Burton, who would go on become one of the most celebrated filmmakers of his generation. Here's a look back at some one-of-a-kind images from the Warner Bros. archives:
Pee-Wee Herman makes breakfast in the house we all wish we grew up in!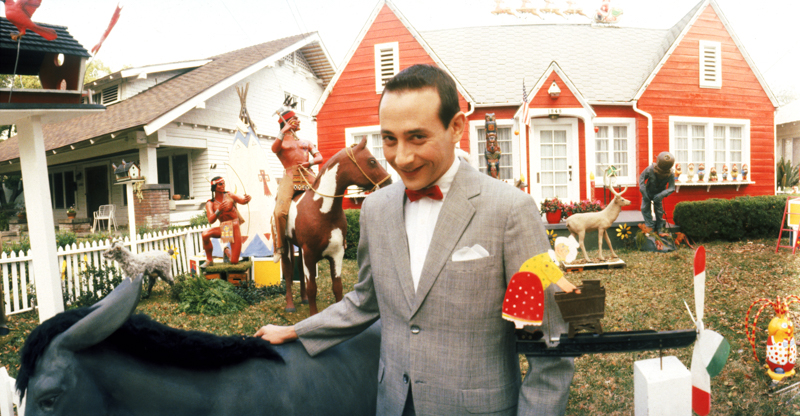 --
Own "Pee-Wee's Big Adventure" today.