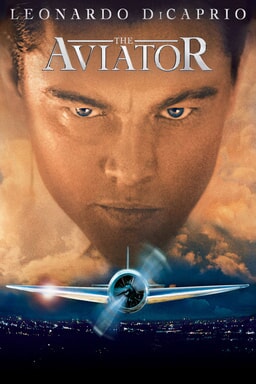 About
OSCAR WINNER:
Best Supporting Actress - Cate Blanchett
Best Cinematography
Best Art Direction
Best Editing
Best Costume Design
Nominated for 11 Academy Awards, including "Best Picture," director Martin Scorcese's epic bio-pic depicts the early years of legendary director and aviator Howard Hughes' career, from the late 1920's to the mid-1940's.
After inheriting his father's machine tool company, the young Howard Hughes discovers he can combine his passions—flying, moviemaking and women—by coming to Hollywood. In 1930, while building one of the world's largest aviation companies, Hughes produces Hell's Angels, a perfectionist's homage to World War I flyers. 
The man who eventually produces almost 30 films shocks society with The Outlaw, starring buxom Jane Russell, builds the world's largest airplane, sets the world speed record and invents the half-cup bra.
Leonardo DiCaprio, who received an Oscar nomination for his performance in the title role, leads an amazing all-star cast, including Oscar winner Cate Blanchett (as Katharine Hepburn), Alan Alda (in his own Oscar nominated performance) Kate Beckinsale, John C. Reilly, Alec Baldwin, Jude Law, and other top-flight talent.
TM & © 2019 Warner Bros. Entertainment Inc. All rights reserved.