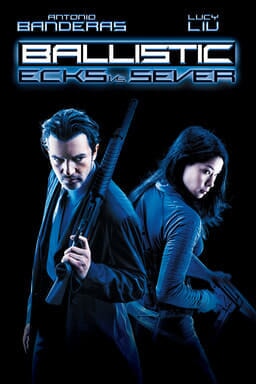 About
Two former government agents square off as they search for the most deadly new weapon on Earth in this white-knuckle thriller.
Sever (Lucy Liu) was once a top agent with the Defense Intelligence Agency, but she quit when her son was killed in a bungled raid organized by Gant (Gregg Henry), and has sworn to take vengeance against him and his colleagues.
When Sever learns that Gant and his team are in possession of a remarkable new weapon—a microscopic device injected into the victim's bloodstream which is benign until triggered, then kills immediately without leaving a trace—she is determined to get her hands on it, whatever the cost.
However, Gant has turned rogue, and FBI agent Julio Martin (Miguel Sandoval) has been ordered to find him and recover his new weapon. Martin needs the best man he can find for the job, and calls upon Jeremiah Ecks (Antonio Banderas), a former FBI tracker, to do the job.
Ecks quit the Bureau when his wife was killed, but Martin informs Ecks that his spouse is actually alive and in hiding, and if he can bring in Gant, she will be returned to him. But Ecks has to face the most formidable adversary of his life in Sever, a master of mayhem bent on revenge.
Ballistic: Ecks vs. Sever was the first English-language feature from Thai filmmaker Wych Kaosayananda (aka Kaos), whose first feature, Fah, was a box-office blockbuster in his homeland.
TM & © 2019 Warner Bros. Entertainment Inc. All rights reserved.