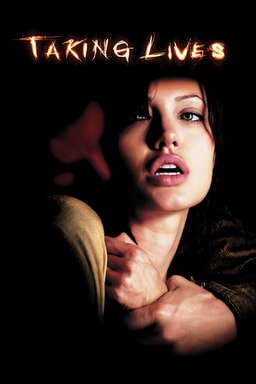 About
Academy Award and Golden Globe-winner and Emmy-nominee Angelina Jolie (Mr. & Mrs. Smith, Alexander) stars as an FBI profiler called in to help track down a serial killer who assumes the identities of his victims in this psychological suspense thriller. 
A female detective on the trail of a psychotic killer discovers love in a dangerous time in this thriller, based on the novel by Michael Pye. Illeana Scott (Angelina Jolie) is a special agent with the FBI who has a reputation for using offbeat methods, but also boasts a strong record as a criminal profiler.
Scott is called in by a former Quantico colleague (Tcheky Karyo) to assist two Canadian police detectives, Paquette (Olivier Martinez) and Duval (Jean-Hugues Anglade), who are on the trail of a serial killer who has been doing business in and around Montreal for close to two decades. The murderer has a history of assimilating many aspects of the lives of his victims after he kills them, but there's been a witness to his most recent crime.
Art gallery owner James Costa (Ethan Hawke) saw the killer during an assault, and now finds himself working as an only marginally willing decoy for Scott. As Scott and Costa follow the killer's trail, they find themselves becoming attracted to one another, which is not necessarily a comfort to Scott as she finds her quarry moving closer and closer. Taking Lives also stars Kiefer Sutherland and Gena Rowlands.
TM & © 2019 Warner Bros. Entertainment Inc. All rights reserved.