Company Overview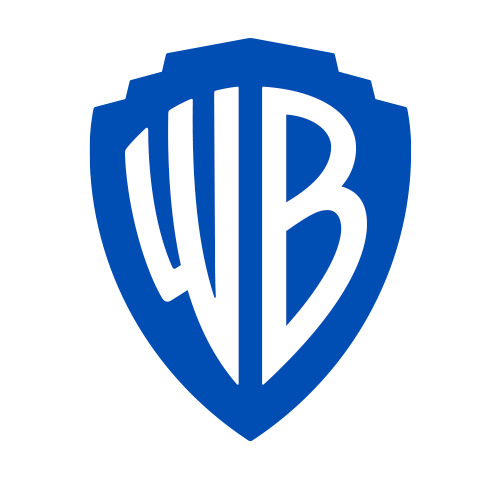 WARNER BROS. ENTERTAINMENT INC. is a fully integrated, broad-based entertainment company and a global leader in the creation, production, distribution, licensing and marketing of all forms of entertainment and their related businesses. A WarnerMedia company, the Studio is home to one of the most successful collections of brands in the world and stands at the forefront of every aspect of the entertainment industry, from feature film, television and home entertainment production and worldwide distribution to DVD and Blu-ray, digital distribution, animation, comic books, videogames, product and brand licensing, and broadcasting. The company's vast library, one of the most prestigious and valuable in the world, consists of more than 114,000 hours of programming, including 10,000 feature films and 2,400 television programs comprised of more than 120,000 individual episodes. Warner Bros.' employee population ranges from 5,000 to 10,000 on any given day in North America (depending on the level of television and movie production) and some 2,000 employees overseas.
In 2019, Warner Bros. Pictures Group earned $4.4 billion in worldwide receipts ($1.57 billion domestic, $2.85 billion international), marking the 10th time the Studio crossed the $4 billion mark. To date, Warner Bros. remains the only studio to cross the $1 billion mark both domestically and internationally 19 years in a row—an industry record. Warner Bros. Home Entertainment enjoyed an overall 18% market share, and was No.1 in the family titles, TV franchise, TV overall and Fanboy categories. Warner Bros. Television Group's WBTV, Warner Horizon Scripted Television, Warner Horizon Unscripted Television, Shed Media, Telepictures, Warner Bros. Animation and Blue Ribbon Content continued to produce the most popular and successful series for the broadcast, cable, pay and digital marketplaces, with more than 120 series in production as of January 2020.
Warner Bros. Pictures Group produces and distributes a wide-ranging slate of some 18-22 films each year, employing a business paradigm that mitigates risk while maximizing productivity and capital. Warner Bros. Pictures either fully finances or co-finances the films it produces and maintains worldwide distribution rights. It also monetizes its distribution and marketing operations by distributing films that are totally financed and produced by third parties. In 2020, Warner Bros. Pictures Group will continue to produce the industry's broadest slate, featuring the Studio's DC Super Heroes, New Line Cinema's horror titles, thoughtful dramas and smart comedies. Highlights of the 2020 release schedule include "Birds of Prey," "Wonder Woman 1984," "Tenet," "The Conjuring: The Devil Made Me Do It" (NLC) and "Dune." Warner Bros. Pictures is also a global leader in the marketing and distribution of feature films, operating offices in more than 30 countries and releasing films in over 120 international territories, either directly to theaters or in conjunction with partner companies and co-ventures.
New Line Cinema, part of Warner Bros. Entertainment since 2008, coordinates its development, production, marketing, distribution and business affairs activities with Warner Bros. Pictures to maximize film performance and operating efficiencies. In 2020, distributed by Warner Bros., New Line will release "The Conjuring: The Devil Made Me Do It."
The Warner Bros. Television Group oversees and grows the entire portfolio of Warner Bros.' television businesses, including worldwide production, traditional and digital distribution, and broadcasting. In the traditional television arena, WBTVG produces primetime and cable (Warner Bros. Television, Warner Horizon Scripted Television and Warner Horizon Unscripted Television), first-run syndication (Telepictures) and animated (Warner Bros. Animation) programming, which is distributed worldwide by two category-leading distribution arms/operations (Warner Bros. Domestic Television Distribution and Warner Bros. International Television Distribution).
For the 2019–20 television season, WBTV is producing nearly 50 primetime series, with shows on each of the five broadcast networks, plus programs for cable's HBO and Showtime. WBTV is also producing original series for subscription/on-demand streaming services such as HBO Max, DC Universe, Apple TV+, Hulu, Netflix and Quibi.
WBTV's broadcast network series include the comedies "Bob ♥ Abishola," "Mom" and "Young Sheldon," plus dramas "All Rise" and "God Friended Me" for CBS; dramas "Blindspot" and "Manifest" for NBC; drama "Prodigal Son" for FOX; and the following dramas for The CW: "The 100," "All American," "Arrow," "Batwoman," "Black Lightning," "DC's Legends of Tomorrow," "The Flash," "Katy Keene," "Legacies," "Riverdale," "Roswell, New Mexico," "Supergirl" and "Supernatural," among others.
WBTV's cable series include "Watchmen," "Westworld" and the upcoming "Demimonde," "Lovecraft Country" and "The Time Traveler's Wife" for HBO, as well as "Shameless" for Showtime. Streaming series for subscription/on-demand platforms include "Gossip Girl" for HBO Max; "Doom Patrol," "Stargirl" and "Titans" for DC Universe; "AJ and the Queen," "Chilling Adventures of Sabrina," "Dolly Parton's Heartstrings," "The Girls on the Bus," "The Kominsky Method," "Lucifer," "Madam C.J. Walker," "The Sandman" and "What/If" for Netflix; "Castle Rock," "Shrill" and "Veronica Mars" for Hulu; "Lisey's Story," "Little Voice," "My Glory Was I Had Such Friends" and "Ted Lasso" for Apple TV+; and "The Fugitive" for Quibi.
WBTVG is an innovative leader in developing new business models for the evolving television landscape, including ad-supported video-on-demand, broadband and wireless, and has digital distribution agreements in place with all of the broadcast networks. Internationally, the Studio is one of the world's largest distributors of feature films, television programs and animation to the worldwide television marketplace, licensing more than 114,000 hours of programming, including 10,000 feature films and 2,400 television programs comprised of more than 120,000 individual episodes, dubbed or subtitled in more than 40 languages, to telecasters, cablecasters and digital platforms in more than 190 countries.
WBTVG provides original shortform programming for the broadband and wireless marketplace through its Blue Ribbon Content digital venture, and its digital media sales unit is devoted specifically to multiplatform domestic advertiser sales for both broadband and wireless. WBTVG is rapidly developing new business models for the evolving television landscape, as well as moving aggressively into the global expansion of local production and broadening its operations in the digital space on a number of fronts, including distribution and production.
The final component of WBTVG is broadcasting: The CW Television Network, launched (in partnership with CBS) in September 2006 with quality, diverse programming, is targeted to the 18–34 audience.
Warner Bros. Animation is one of the leading producers of animation in the entertainment industry, with an innovative and talent-rich roster boasting some of the most accomplished writers, producers and artists working today. WBA is home to the iconic animated characters from the DC, Hanna-Barbera, MGM and Looney Tunes libraries. The Studio is on the cutting edge of animation technology, and has both CG and traditionally animated projects in current production and development. WBA also creates the highly successful series of DC original animated movies for DVD.
Warner Bros. Home Entertainment brings together Warner Bros. Entertainment's home video and videogames (Warner Bros. Interactive Entertainment) businesses in order to maximize current and next-generation distribution scenarios. WBHE is responsible for the global distribution of content through Blu-ray Disc and DVD, electronic sell-through and transactional VOD and delivery of theatrical content to wireless and online channels. It is also a significant worldwide publisher for both internal and third-party videogame titles.
Based on the constantly changing ways by which consumers access entertainment product, WBHE focuses on maximizing current and next-generation distribution scenarios to make the Studio's content available to audiences through as many channels, platforms and devices as possible. By grouping like business units and streamlining the process of delivering the Studio's content to consumers in the format of their choice as conveniently as possible, WBHE helps the Studio to maintain an industry-leading and defining role in the rapidly evolving home entertainment marketplace while moving consumers' home entertainment experiences into a new era.
Working across all platforms and outlets, the Studio continues to be a category leader and trendsetter in the digital realm with VOD (transactional and ad-supported), original content and anti-piracy technology.
Warner Bros. Consumer Products extends the Studio's powerful portfolio of entertainment brands and franchises into the lives of fans around the world. WBCP partners with best-in-class licensees globally on award-winning ranges of toys, fashion, home décor and publishing inspired by franchises and properties such as DC, J.K. Rowling's Wizarding World, Looney Tunes and Hanna-Barbera. The division's successful global themed entertainment business includes groundbreaking experiences such as The Wizarding World of Harry Potter in Orlando, FL, Osaka, Japan and Hollywood, CA; and Warner Bros. World Abu Dhabi, which opened in June 2018. With innovative global licensing and merchandising programs, retail initiatives, promotional partnerships and themed experiences, WBCP is one of the leading licensing and retail merchandising organizations in the world.
DC is one of the largest English-language publishers of comics and graphic novels in the world and home to some of the most iconic and recognizable characters ever created. DC is charged with strategically integrating its stories and characters across film, television, consumer products, home entertainment, interactive games and the DC Universe subscription streaming service, a first-of-its-kind digital subscription service, which delivers an immersive experience designed just for DC fans.
DC is built on the foundation of the world's greatest Super Heroes, including Batman, Superman, Wonder Woman, Aquaman and The Flash, as well as stand-alone, high-concept stories such as "Sandman," "Fables" and "American Vampire." DC also owns MAD, the subversive humor magazine parodying pop culture and current events.
DC's publishing business remains the cornerstone of the company with thousands of comic books, graphic novels and magazines published each year.
DC's ambitious film slate includes such hit releases as "Aquaman" and "Joker," which both crossed $1 billion at the global box office. In 2020, DC-based film titles include "Birds of Prey (and the Fantabulous Emancipation of One Harley Quinn)" and "Wonder Woman 1984."
Warner Bros. Entertainment is headquartered at the Warner Bros. Studios lot, 142 acres in Burbank, California, which is considered one of the foremost motion picture and television production and post-production facilities in the world and home to 36 soundstages (including one of the world's tallest stages, which has an in-ground tank capable of holding more than two million gallons of water). In addition, Warner Bros. Studio Operations is responsible for managing the company's studio in the UK – Warner Bros. Studios Leavesden – a 160-acre production facility that has been the production site of many highly acclaimed Warner Bros. movies, including the eight "Harry Potter" films, "The Dark Knight," "Wonder Woman," "Justice League" and the two "Fantastic Beasts" films. Shooting at Leavesden in 2020 are WBP's "The Batman" and Paramount's "Mission Impossible 7." WBSL is also the home of Warner Bros. Studio Tour London – The Making of Harry Potter, which has become one of the UK's most popular tourist attractions since opening in March 2012.