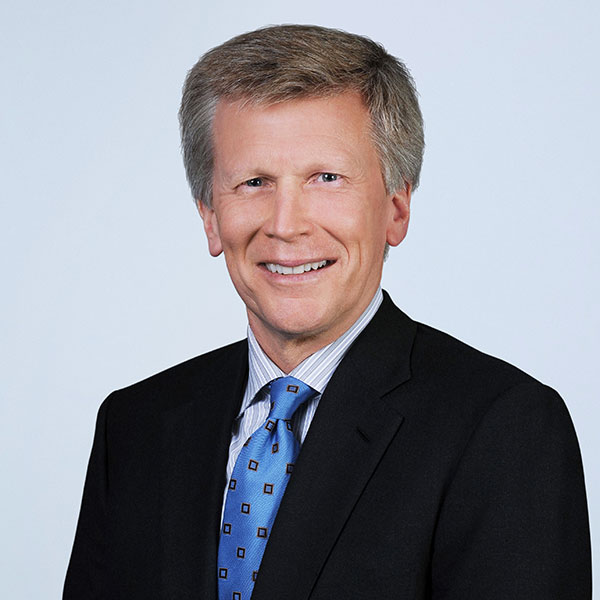 Reg Harpur
EVP, International, Warner Bros. Entertainment
Reg Harpur is Executive Vice President, International, Warner Bros. Entertainment, serving as the Studio's senior-most executive with oversight and responsibilities for the company's international operations.
Harpur works closely with the Studio's executive management team to further develop and implement opportunities across the company's global businesses, including those in emerging markets. As part of his responsibilities, Harpur also has ultimate oversight of Warner Bros.' Amsterdam regional distribution hub and, in turn, the company's Country Managers who, as cross-divisional executives, head up operations in key international territories.
Prior to his current role, Harpur served as Executive Vice President, Operations and Planning, a post to which he was promoted in December 2014. He joined the company in 1992, and became Senior Vice President and Controller in 1994 where he was responsible for managing, directly and indirectly, Warner Bros.' worldwide finance and accounting staff of more than 1,000 employees. He was also responsible for the company's near-term and long-range financial planning, as well as its treasury, tax and financial compliance functions.
Before joining Warner Bros., Harpur was a partner with Ernst & Young, where he served clients of the firm's Los Angeles area offices and specialized in audit, acquisition and advisory services to the filmed entertainment, recorded music, music publishing and broadcasting industries. During his tenure with E&Y, he assisted Warner Bros. with its acquisition of Lorimar Television and Warner Bros./Warner Communications in its merger with Time Inc.
Harpur was a key member of the AICPA's Motion Picture Task Force, a seven-member group of industry specialists who convened during 1999-2000 to draft the current U.S. accounting guidance for producers and distributors of film and television product.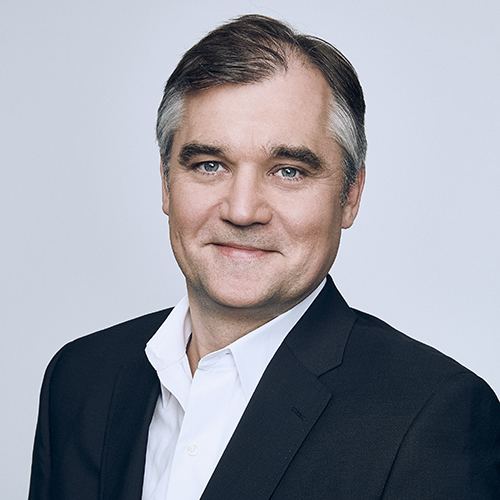 Thomas Gewecke
Chief Digital Officer and EVP, Strategy and Business Development, Warner Bros. Entertainment
Thomas Gewecke serves as Warner Bros.' Chief Digital Officer and Executive Vice President, Strategy and Business Development, a post to which he was promoted in May 2013. He is responsible for driving the Studio's worldwide digital growth, managing its global business strategy, including M&A and investing activities, and leading its worldwide technology efforts. Gewecke is also charged with oversight and coordination of the Studio's various digital strategies to maximize the value of Warner Bros.' content across all current and emerging digital exhibition platforms. Additionally, he oversees the Studio's Corporate Business Development and Strategy, Worldwide Technology, Digital Services, Global Insights & Analytics, Content Protection and Anti-Piracy groups.
Gewecke joined Warner Bros. in 2008 as President of Warner Bros. Digital Distribution. Under his leadership, WBDD expanded its global footprint to make the Studio's movie and television content available for transactional purchase in every major market and was consistently recognized as a leader and innovator in the distribution of digital content.
Gewecke joined WBDD from Sony BMG Music Entertainment where, as Executive Vice President, Global Digital Business, he was responsible for worldwide digital business development efforts and new digital ventures. In addition, Gewecke oversaw the company's online advertising, digital long-form video and direct-to-consumer commerce businesses and led its expansion into the U.S. off-deck mobile market.
Prior to Sony BMG, Gewecke was Senior Vice President of Business Development in the Digital Services Group for Sony Music Entertainment, Inc., where he led its mobile business, building a leading market position for the company, launching the industry's first U.S. master ringtone offering in mid-2003 and becoming the only record label to create and operate a major U.S. on-deck, direct-to-consumer mobile storefront. Gewecke also supervised Sony Music's interest in various digital media investments.
Gewecke also held the position of Publisher of the PCWorld Online Network at International Data Group (IDG), a leading publisher of print and online technology magazines. During his tenure with the company, he built IDG's largest online publishing division and oversaw the launch of multiple internet properties. He also played a major role in the development of IDG's overall digital strategy.
Gewecke graduated magna cum laude from Harvard College in 1991 with a bachelor's degree in social studies.
Dee Dee Myers
EVP, Worldwide Corporate Communications and Public Affairs, Warner Bros. Entertainment
Dee Dee Myers is Executive Vice President, Worldwide Corporate Communications and Public Affairs for Warner Bros., where she oversees all of the company's media relations, public positioning, executive communications, crisis management, corporate responsibility and philanthropy on a global basis.
Prior to joining Warner Bros., Myers served as Managing Director of the Glover Park Group, where she used her years of experience in politics and media to counsel clients on strategic and crisis communications, reputation management and strategic positioning.
Myers served as White House Press Secretary during President Bill Clinton's first term and was the first woman to hold the position. After leaving the White House, she worked as a political analyst, commentator and writer as well as a contributing editor to Vanity Fair.  She is the author of the New York Times best-selling book "Why Women Should Rule the World."  She also co-hosted the CNBC political talk show "Equal Time" and served as a consultant on Warner Bros. Television's Emmy Award-winning drama series "The West Wing."
Before joining the Clinton presidential campaign in 1991, Myers worked on a number of local, state and national campaigns. She served as press secretary for Dianne Feinstein in her 1990 bid for governor of California and worked on the presidential campaigns of Governor Michael S. Dukakis and Vice President Walter F. Mondale. She also worked on the staffs of Los Angeles Mayor Tom Bradley and California State Senator Art Torres.
Myers is a board member of The Smithsonian's National Museum of American History and Wynn Resorts. A graduate of Santa Clara University in California, she lives in Los Angeles with her husband, Todd S. Purdum, a staff writer at The Atlantic, and their children.
John Rogovin
EVP and General Counsel, Warner Bros. Entertainment
John Rogovin became Executive Vice President & General Counsel of Warner Bros. Entertainment in January 2009.
As General Counsel for the Studio, Rogovin oversees a worldwide staff of more than 185 lawyers responsible for the company's legal needs, including litigation, transactions, intellectual property, antitrust counseling, content protection, and labor and employment law. Since joining the Studio, Rogovin has successfully led the legal strategy related to a wide variety of matters involving some of Warner Bros.' most iconic properties, including Superman, The Hobbit, Lord of the Rings and Two and a Half Men.
Prior to joining Warner Bros., Rogovin led a distinguished career in public service and private practice, where he specialized in federal court litigation, regulatory proceedings and mergers and acquisitions. He served four years at the FCC, including as General Counsel, providing guidance on key communications issues, including broadband Internet access, wireless spectrum, and the digital transition. 
Rogovin also served in the Clinton Administration as a Deputy Assistant Attorney General in the Civil Division of the Department of Justice, defending the U.S. against challenges to the legality of governmental policies, programs and actions. Before that, he was an Assistant to the Attorney General and Deputy Transition Counsel for President-elect Clinton. He started his legal career as a law clerk to The Honorable Laurence H. Silberman of the U.S. Court of Appeals for the D.C. Circuit. In October 2017, Rogovin was honored with the Learned Hand Award by the Los Angeles branch of the American Jewish Committee.
Rogovin holds a B.A. from Columbia University and a J.D. from the University of Virginia School of Law.  He serves on the Board of Directors of the MPAA, Creative Future and the Public Counsel Law Center, and is a member of the Pacific Council on International Policy.
Kiko Washington
EVP, Worldwide Human Resources, Warner Bros. Entertainment
Akihiko (Kiko) Washington serves as Executive Vice President, Worldwide Human Resources, Warner Bros. Entertainment, a post to which he was promoted in January 2009. Warner Bros. is a leader in every aspect of the entertainment industry from feature film, television and home entertainment production and worldwide distribution to DVD and Blu-ray, digital distribution, animation, comic books, product and brand licensing, and broadcasting.
Based at Warner Bros. Studios in Burbank, Washington is responsible for managing the company's human resources department on a worldwide basis, including organizational planning and development, recruitment, compensation and benefits, employee training and development, employee relations, employee communications, shared services and work-life initiatives. He also works closely with all WarnerMedia divisions on meeting overall human resources management objectives.
Washington joined Warner Bros. in August 2000 as Senior Vice President, Worldwide Human Resources. He came from then parent company Time Warner, where he served as Vice President, Human Resources Planning and International Human Resources Management, working with the human resource professionals across Time Warner's divisions to create a career development initiative with the objective of guaranteeing that the most talented and diverse pool of candidates was readily available to the company at all times. He also worked to improve Time Warner's companywide human resources planning efforts to meet the demand caused by, and necessary for, the company's continued growth.
Prior to joining Time Warner, Washington spent 15 years at Home Box Office, the company's premium cable television network. As Vice President of Human Resources and Administration, Washington was responsible for overseeing HBO's human resources planning and organizational development efforts. He was also responsible for the company's domestic and international staffing, employee relations, training and development and employee communications initiatives.
Washington graduated from the University of Pennsylvania's Wharton School with a bachelor's degree in economics. He lives in Santa Monica with his wife, son and daughter.
Kim Williams
EVP and Chief Financial Officer, Warner Bros. Entertainment
Kim Williams became Executive Vice President and Chief Financial Officer, Warner Bros. Entertainment, in January 2015. In this role, she has responsibility for all financial activities of the company, including financial reporting, budgeting and planning for future business growth. Williams is responsible for setting the Studio's financial agenda, working directly with the Studio's CEO, corporate officers and senior management.
Prior to joining Warner Bros., Williams served as Chief Financial Officer for CORE Media Group. Before that, she served as Chief Operating Officer of NFL Network, responsible for the NFL's cable television assets as well as administrative oversight of the NFL's facilities and studios in Culver City. She also previously served as Chief Financial Officer for the NFL, responsible for the League's overall financial activities.
Preceding that, Williams spent more than a decade at GE-owned companies, most recently serving as Senior Vice President & Chief Financial Officer for NBC West Coast. During her tenure at GE, she also served as Vice President and Chief Financial Officer for NBC Business Development and held posts at Nuovo Pignone (GE Power Systems) in Florence, Italy, and GE International, GE Power Controls and GE Capital in London, England.