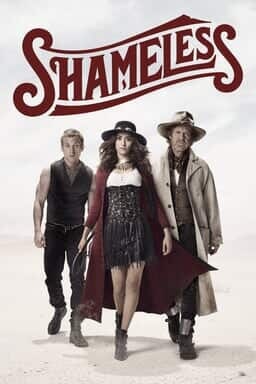 About
Oscar®-nominated William H. Macy and Emmy Rossum star in this fiercely engaging and fearlessly twisted series. Chicagoan Frank Gallagher (Macy) is the proud single dad of six smart, industrious, independent kids, who without him would be... perhaps better off. When Frank's not at the bar spending what little money they have, he's passed out on the floor. But the kids have found ways to grow up in spite of him. They may not be like any family you know, but they make no apologies for being exactly who they are.
In season nine of Shameless, political fervor hits the South Side, and the Gallaghers take justice into their own hands. Frank (Macy) sees financial opportunity in campaigning and decides to give voice to the underrepresented South Side working man. Fiona (Rossum) tries to build on her success with her apartment building and takes an expensive gamble, hoping to catapult herself into the upper echelon. Lip (series star Jeremy Allen White) distracts himself from the challenges of sobriety by taking in Eddie's niece, Xan (recurring guest star Amirah Johnson). Ian (series star Cameron Monaghan) faces the consequences of his crimes as the Gay Jesus movement takes a destructive turn. Debbie (series star Emma Kenney) fights for equal pay and combats harassment, and her efforts lead her to an unexpected realization. Carl (series star Ethan Cutkosky) sets his sights on West Point and prepares himself for cadet life. Liam (new series regular Christian Isaiah) must develop a new skillset to survive outside of his cushy private school walls. Kevin and V (series stars Steve Howey and Shanola Hampton) juggle the demands of raising the twins with running the Alibi as they attempt to transform the bar into a socially conscious business.
TM & © 2019 Warner Bros. Entertainment Inc. All rights reserved.