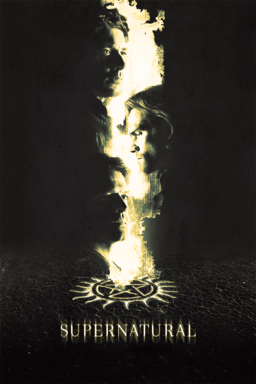 About
The harrowing journey of the Winchester brothers continues as Supernaturalenters its historic 14thseason. Sam (series star Jared Padalecki) and Dean (series star Jensen Ackles) have matched wits with monsters, demons, Heaven and Hell. But in the show's last season, the Winchesters were thrown into a terrifying alternative universe – an apocalyptic world where they were never born, all while training Jack (series regular Alexander Calvert), the son of Lucifer, and trying to save their mother, Mary Winchester (recurring guest star Samantha Smith). The final battle with Lucifer (Mark Pellegrino) and the Archangel Michael could alter the Winchesters' lives forever…and create an even greater threat for Sam and Dean.
In the series' thirteenth season, the Winchesters had lost everything: Castiel (series star Misha Collins) lay dead by Lucifer's hand; the birth of Lucifer's offspring, Jack; and their mother trapped in an alternate dimension with Lucifer. Reeling from their losses, Sam and Dean adjusted to the new normal… with a Nephilim (i.e., Jack) in tow. But they were not quite prepared for the powers that this half-human, half-angel exhibited. Feeling guilt over Mary's loss in the alternate universe, Jack took it upon himself to find her and bring her back.
Crossing universes, the Winchesters and Jack ultimately fought Lucifer to get their mother back – with a surprising ally: Gabriel! (recurring guest star Richard Speight, Jr.). With the help of Gabriel, the Winchesters and the angels devised a plan to return to the Apocalypse World to prevent the evil archangel Michael from breaching the gap between universes. With no choice, the Winchesters had to accept Michael's help to take on their greatest enemy (Lucifer) once and for all… but they may have doomed themselves in the process.
TM & © 2019 Warner Bros. Entertainment Inc. All rights reserved.